Illuminating Introductions By Kelly Ruth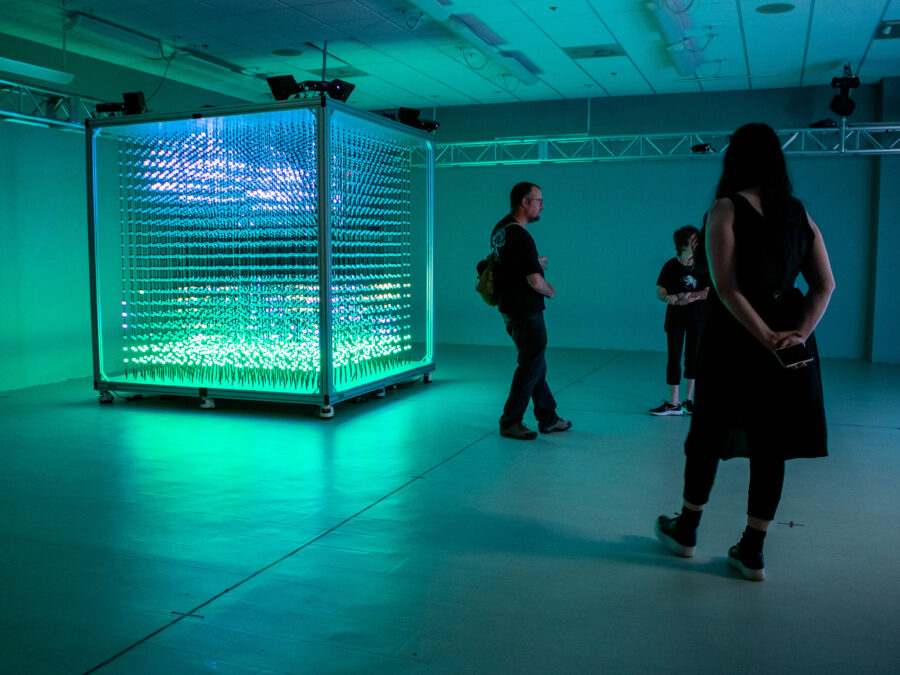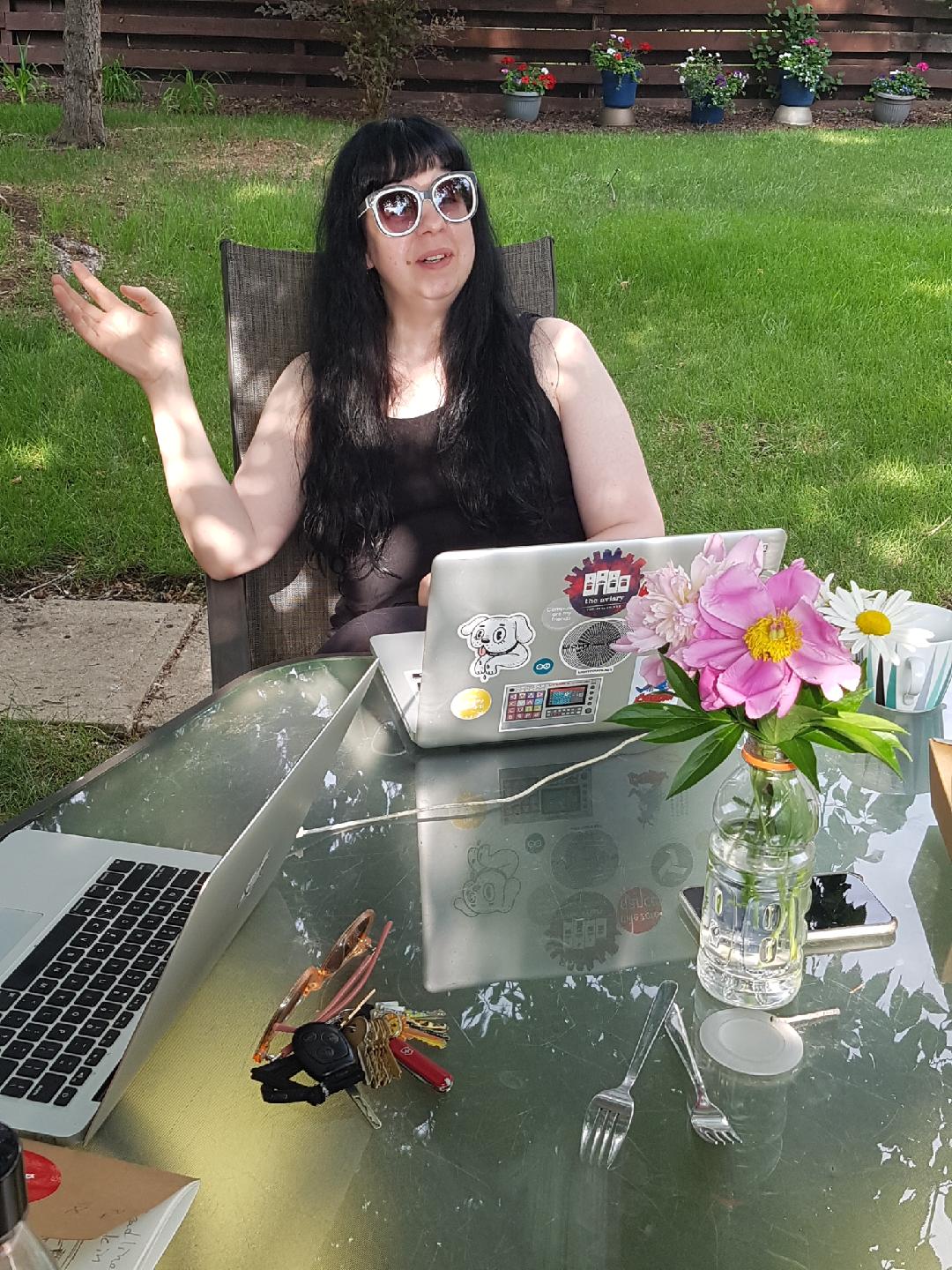 My first experience with Moment Discovery was in the fall of 2022 while working on a Dance In T
he Metaverse research project. My interest in art making and performing in virtual worlds led me to connect with Pamela Anthony and the team at Moment Discovery through Gerry Morita, Artistic Director of Mile Zero Dance. Gerry was looking to explore the possibility of live dance on avatars in social 3D worlds. Since this is the area of my own research, the three of us partnered with the support of the Canada Council for the Arts to explore the emerging opportunities available for translating real time body data on avatars in virtual worlds. One of the worlds we explored known as Second Life had been developing a feature called Puppetry. As part of our research, we were testing the beta version which had so far been designed to work with a webcam. I was thrilled when Jonah Badger, one of the programmers at Moment Discovery developed code to allow Puppetry to interact with the Kinect 2 cameras to represent live movement on avatars. Using the Kinects allowed the dancers to move without having to wear any tech on their bodies. For me this was a real breakthrough in thinking about future movement based art forms in virtual worlds. 
I became intrigued by the group of people at Moment Discovery working on what they were calling human computing. The Dotbox, a large interactive 3D expression of the software they developed, is an animated cube constructed of lights that stands roughly 8 feet tall. It is a new media artwork that has an undeniable presence. As I spent more time at the studio, I began to see beyond what was immediately visible. There is a sort of flexibility in the software, Spatio, that could serve performance and installation art in thoroughly satisfying immersive and composed ways. The more I got to know the people at Moment Discovery, the more I could see that our values and interests aligned. Throughout this past year I have continued to learn about their technology and the ideas they are pursuing in the research and development of their work. At Moment Discovery, they are pursuing answers to a lot of "what if we can do this" type questions in pursuit of aesthetic, philosophical, and artistic goals.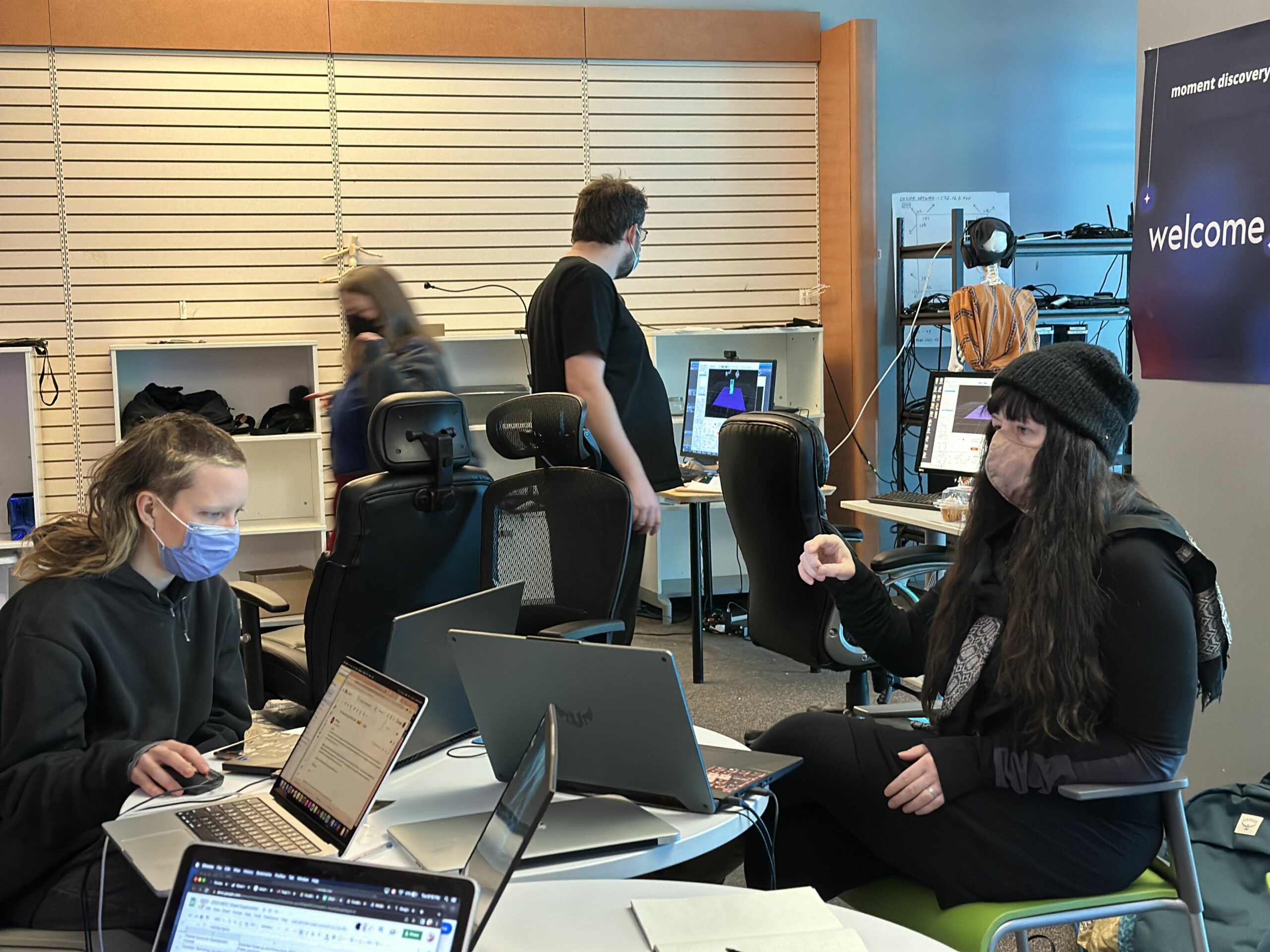 Recently, I supported the team through hosting the public at their exhibit as part of The Works Art and Design Festival. Their exhibit was open to the public for 10 days, located in the City Centre Mall. It was really wonderful to witness engagement from so many people from so many walks of life. Dotbox is the darling of the space with its gorgeous algorithmic and body sensing art. Audiences were captivated, moving up close then far away, taking it in from multiple perspectives. Once the whole room became activated in association with Dotbox, the exhibit became truly immersive surrounding the audience on three sides. Through Spatio the room is mapped and the locations of humans and the movement of their limbs are triggering sound, light, video, as well as Dotbox and a flat representation of DotBox named DotWall. When all these elements come together to create an abstracted art work, the transportive sensation and magic experienced from an artistic perspective is wonderful. Composing work that viewers discover and relate to in nonlinear ways inverts the performer and audience relationship, encourages play, and does not dictate to the viewer how they must engage. This is all very exciting to me and I look forward to seeing where things continue to develop.