About Moment Discovery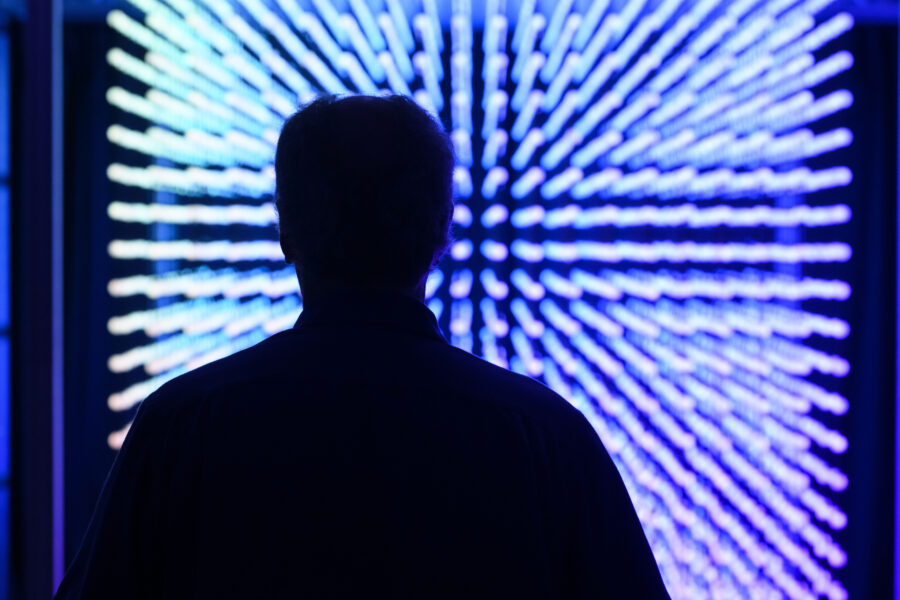 Moment Discovery Corporation is a digital-art technology team founded in 2018.
Moment Discovery's tech advances body computing as an art form, employing personal data streams at the heart of digital art, live gaming, and many forms of live-virtuality.
Positioning the human presence as both audience and composer, Moment Discovery creates custom software and technology in designing for the virtual body, developing models and applications for body-activated media, and authoring tools for immersive settings and experiences. Computing artists can design and innovate movement vocabulary, influencing and collaborating with their digital entity.
Led by founder and inventor Will Bauer, the Moment Discovery team integrates technical engineering and creative innovation to investigate the potential of human-computer data interaction. Moment Discovery's r&d activity includes custom software, electronics design, built technology, novel media processing and digital art content.
Moment Discovery Corporation is committed to equity, diversity, and inclusion in new technology.
We respectfully acknowledge our presence on Treaty 6 Territory.
The Team
Will Bauer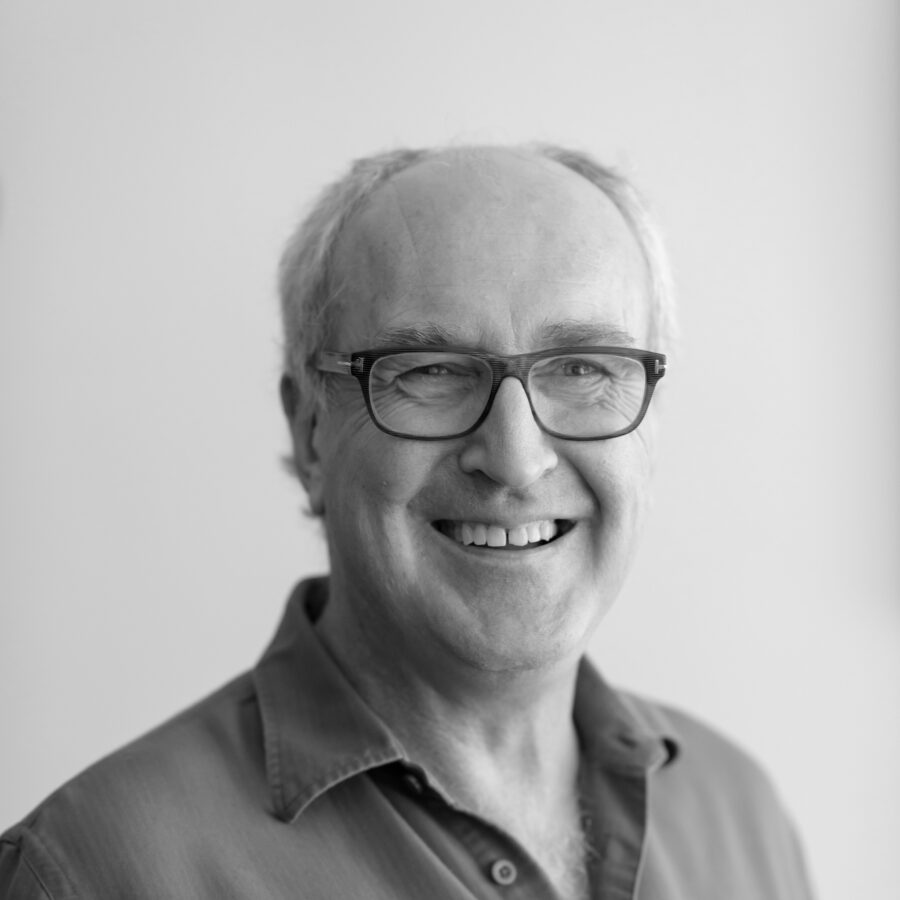 Founder and Director
Will is an artist, engineer, and inventor.

The founder and director of Moment Discovery, Will is continuously developing new technology exploring the potential of movement derived data.

Will holds several technology patents for his research in processing sensed body data into media. While directing the experimental tech group APR in the 1990/2000's, Will invented the Gesture and Media System, a 3D movement computing media controller, and a commercially licensed lighting control system. Will's passion for exploring the 'digital self' and inter-media interactions culminated in internationally recognized and award winning tech-art projects.

Will currently develops new technology frameworks for Moment Discovery's custom tech Spatio, which is the software engine for processing body data. Concurrent with research and investigation of this emergent technology, Will is an audio artist, researching the potential of tracked voices and sound isolation/distribution.

Will owns thousands of classic science fiction novels..

Pamela Anthony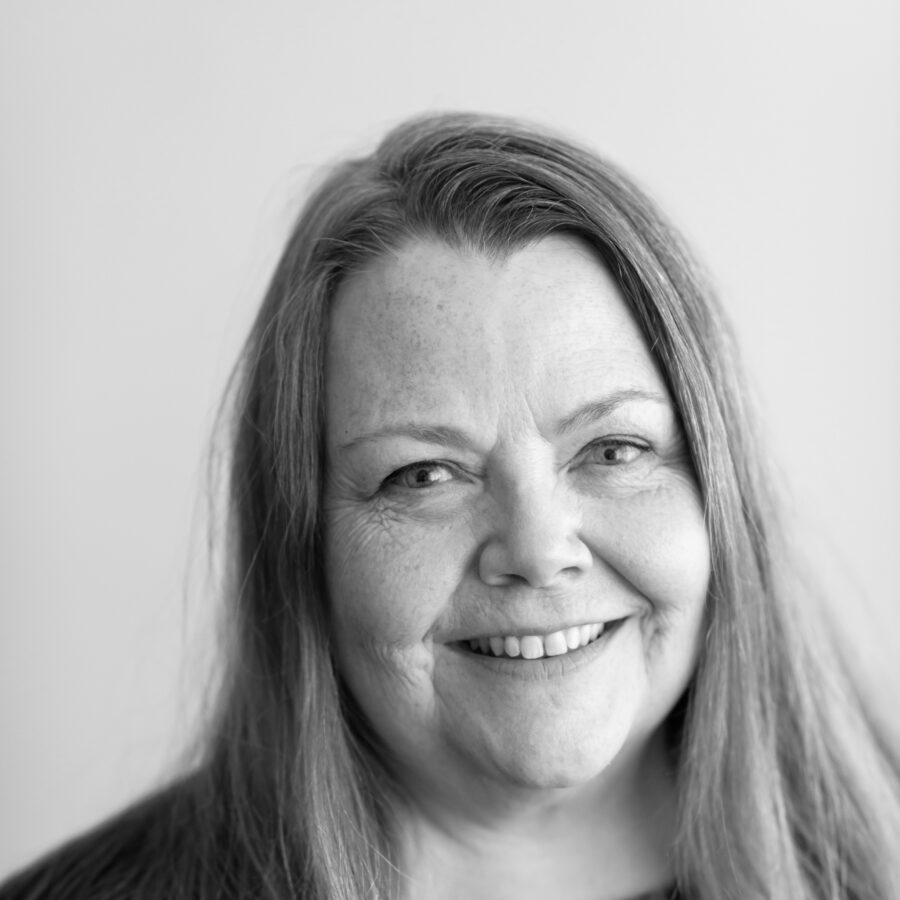 Director of Research
Pamela is an artist, developer and designer.

Pamela is a founding member of Moment Discovery, where she directs research and develops movement originated creative applications and media design.

Pamela's career developed through creative arts organizations across Canada, curating, directing and presenting live performance and media art. In Edmonton, Pamela has directed dozens of large scale immersive spectacles, and led large art production teams as designer, strategist, and producer of transitory public art, interactive media, festival development and policy led cultural initiatives. Pamela has been widely published in dance and art journalism.

Pamela currently works at new intersections of the body, art and science. The realms of digital self and virtuality, involving innovative technologies especially related to tracking and the use of body data as representation. At Moment Discovery, Pamela's specialization is body-based design/media mapping, development of art-building systems, and conceiving movement based immersive world building scenario tools for both DotBox and Spatio.

Pamela invented tape art.


Conroy Badger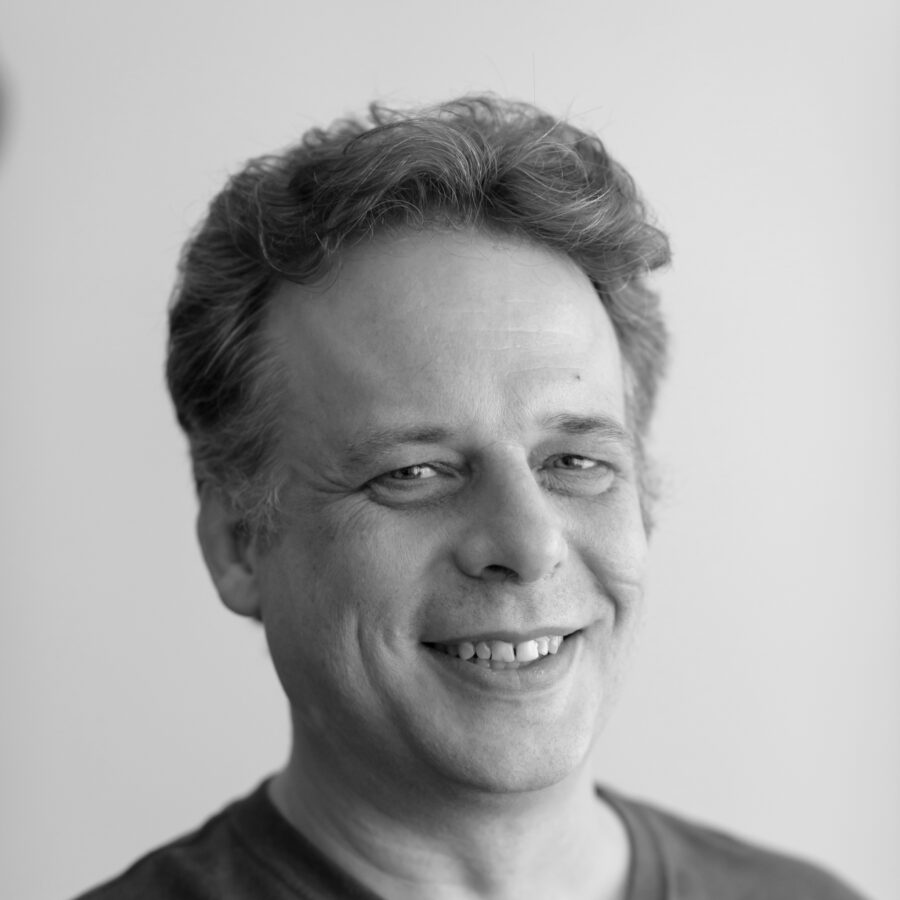 Lead Engineer
Conroy Badger is an engineer and programmer.

Conroy originates new forms of processing body data, and develops custom programming in computer vision. At Moment Discovery, Conroy leads the development of the Spatio system, a platform for body data processing and design of interactive media. Conroy's work is inextricably linked to that of Will Bauer, and their collaborations as programmers and developers over the years includes invention of new technologies and systems in movement computing and media control. Conroy's tagless tracking software is the foundation for Moment Discovery's 3D interactive systems. Conroy authors new visualization applications, and he is currently expanding Moment Discovery's tracking capacity and media processing. Conroy's programming expertise and electronic design have been instrumental in the realization of award winning and internationally exhibited media art projects.

Conroy's favourite superhero is Spiderman.

Shannon Sears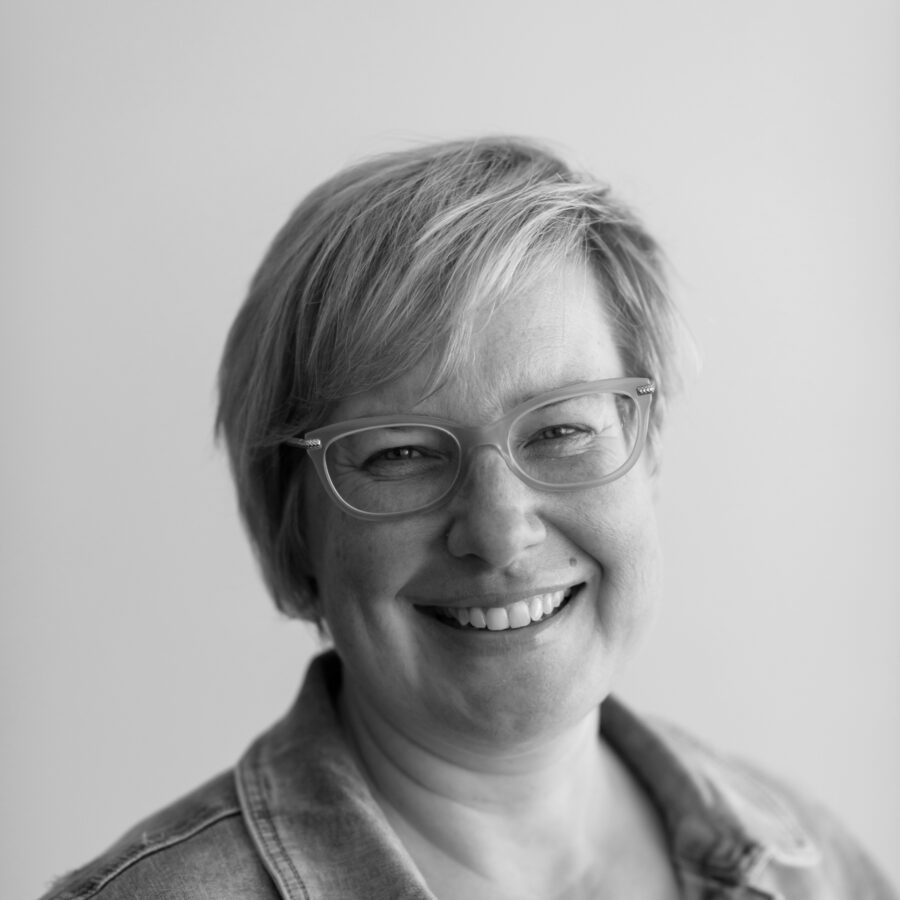 Chief Financial Officer
Shannon is a finance and admin expert, with a specialization in the financial structures of startup and technical organizations.

Shannon has many years of experience with Canada's federal SR&ED program, financial analysis and tax planning. As Moment Discovery's chief financial officer Shannon is instrumental in stewarding the company's financial and organizational resources. Shannon is a team leader for Moment Discovery, and models people-centered and supportive team morale, bringing clarity and kindness to the team's understanding of our valuable resources. She is also active in volunteering, helping social-focused non profits in their organizational missions.

Shannon has two adorable giant dogs.

Kristi Hansen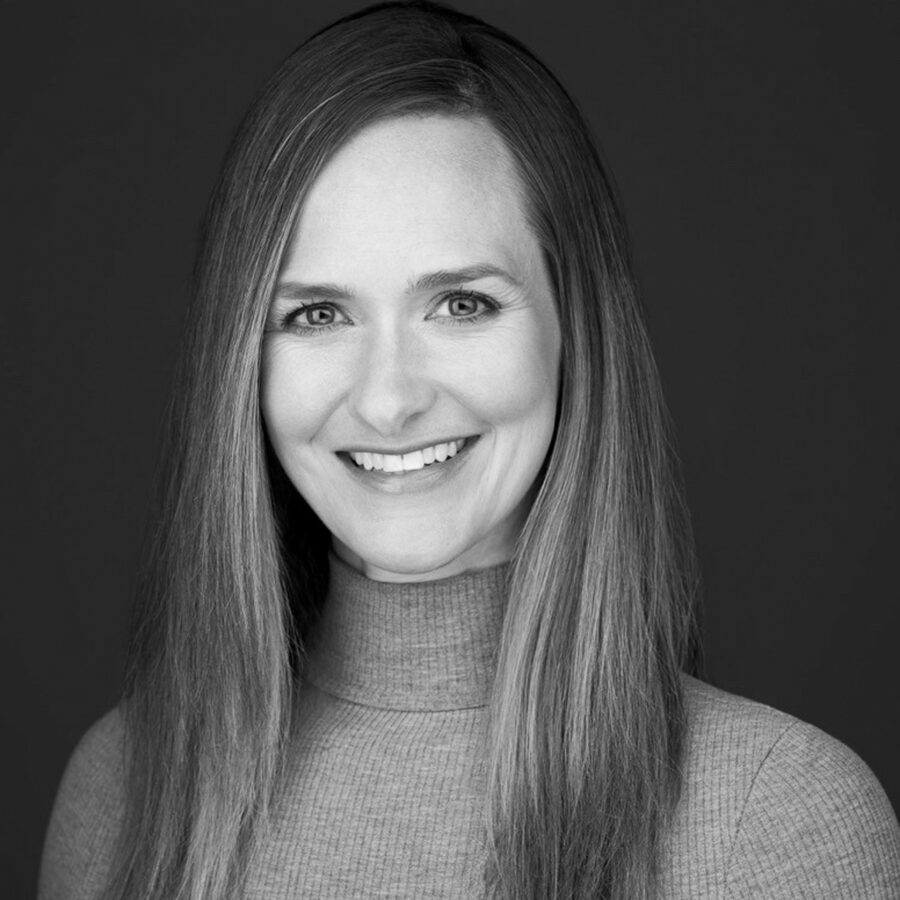 Engagement, Content Development
Kristi Hansen is a disabled actor, director, advocate and award winning theatre artist.

Kristi is exploring performative movement in the context of Moment Discovery's body responsive tech. She is a core creative collaborator, acting as dramaturge and producer for several body-media performances for a cohort of artists experimenting with Moment's tech as a media authoring/world building tool. Kristi's expertise in movement is translated into the research fundamentals of tracking and body computing, in an active relationship to the technology as co-author of the work.

Kristi's work includes discovery and design of how artists use Moment Discovery's tech to create body-responsive multimedia performances, with a specific focus on different/disabled bodies and minds. Kristi is examining Moment Discovery's tech as a tool for artists to reflect and expand their experiences of disability.

Kristi's raison d'etre is dogs and coffee.

Mel Geary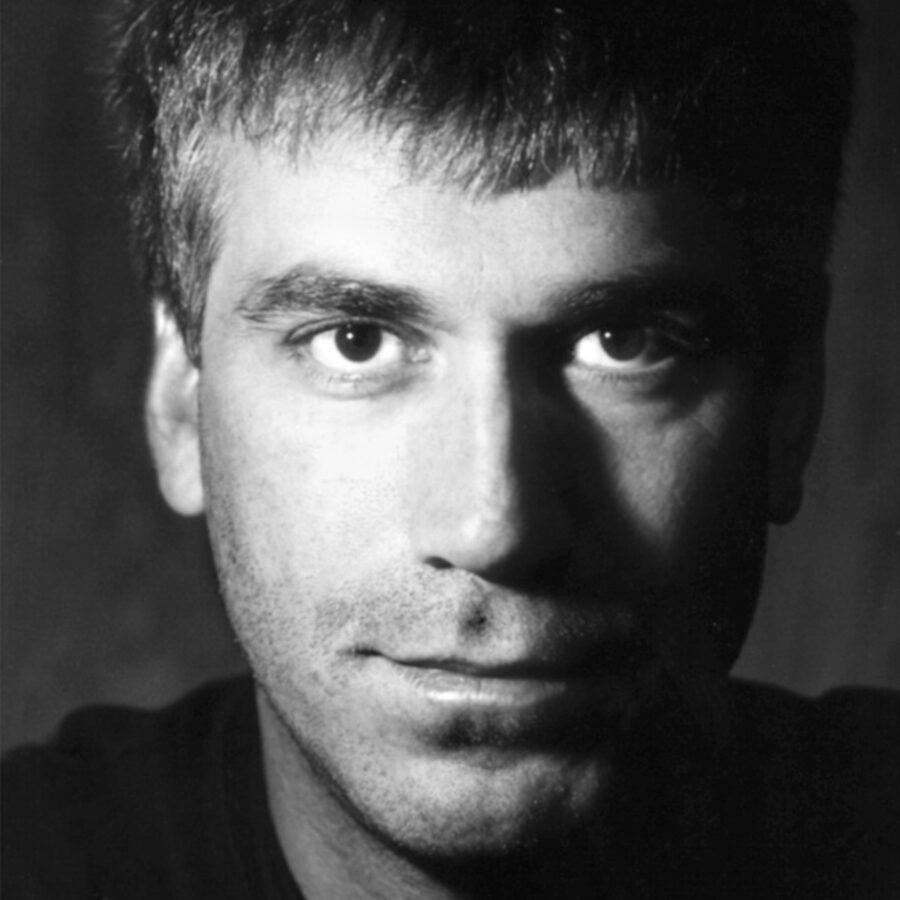 Production Developer
Mel Geary is a production designer, developer and creative arts builder.

Mel activates Moment Discovery's technical and performative settings and explores new form factors for interactive art-tech. Mel brings extensive expertise in both the analog and digital realms of theatre and event production to Moment Discovery, including lighting design, video production, and interactive media. Mel was an early adopter of digital design technologies in the performing arts, initiating use at the University of Alberta, and teaching computer graphics for theatre production. Mel's behind the scenes expertise has been notable in Edmonton's performing arts scene, and he is currently active in developing interactive arts events. Recent work includes several immersive experiences at DARK, Fort Edmonton's immersive Halloween event.

Mel is the author of the whimsical video epic Mel's Bald Head.

Jonah Badger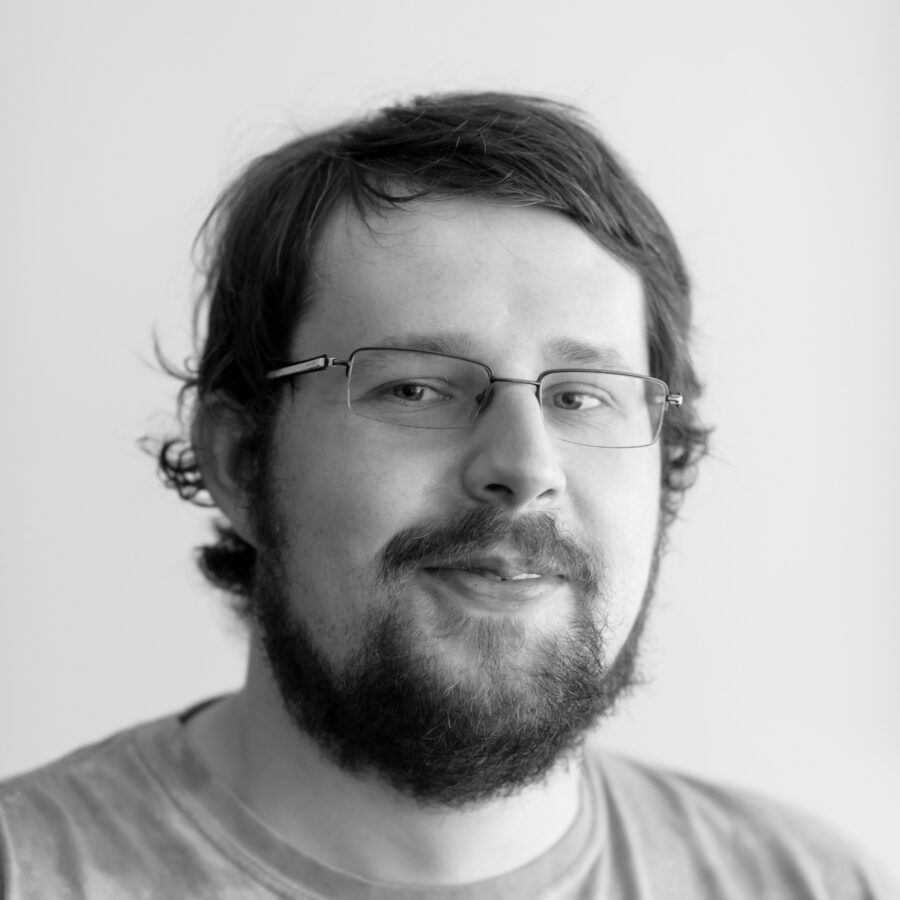 Software Programmer
Jonah is a software developer who works on custom programming, specializing in computer vision and data visualization. Joining Moment Discovery in 2020, Jonah has developed a series of visualization algorithms and performance enhancement features for DotBox. He researches open data, colour coding, algorithms, and is developing innovative ways of live body data transmission into persistent virtual worlds.

Jonah's aviary adds the squawk to virtual meetings.

Meg Desjardins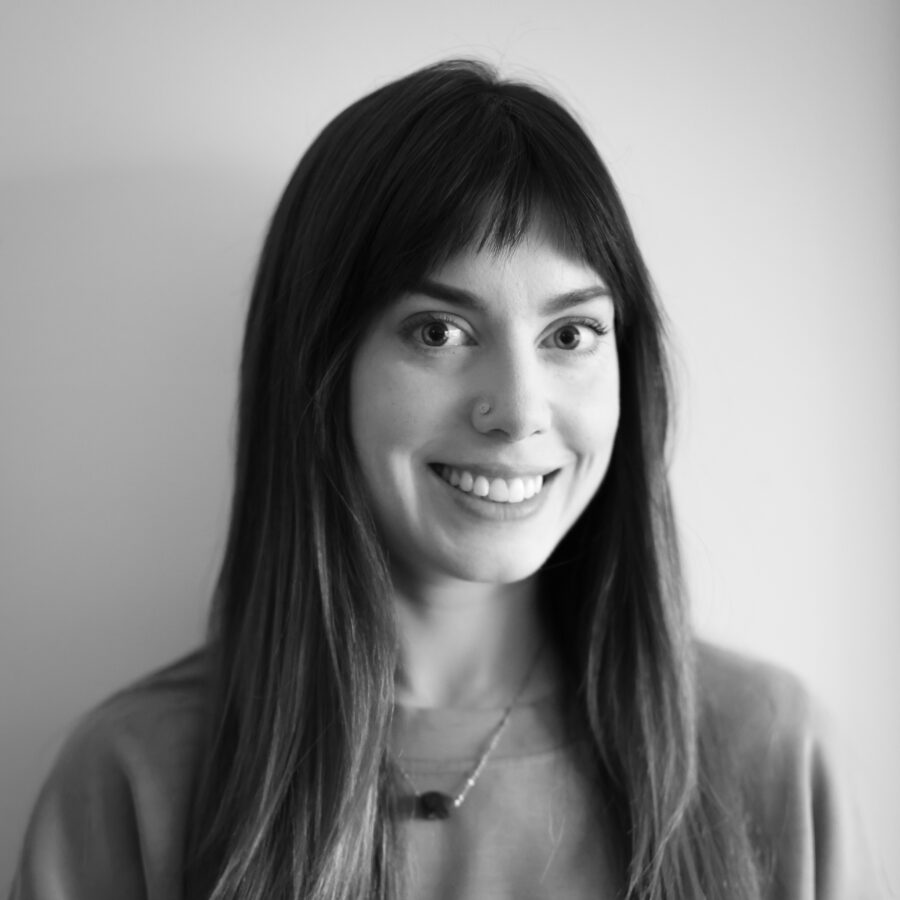 Market Research and Development Associate
Meg is an artist, researcher, and strategist.

Meg is Moment Discovery's marketing specialist with expertise in researching international markets for digital art entertainment. Since joining the Moment Discovery team in September 2021, Meg has developed comprehensive knowledge in the field of human computing and immersive and interactive art-tech installations.

Meg promotes Moment Discovery's interdisciplinary approach to developing immersive art experiences. She works on marketing and sales strategies for Moment Discovery's entry into live arts exhibition, performative production, and commercial engagement. Meg documents Moment Discovery's tech-art progress, communicating the value and spectacle of performance computing content with the world.

Meg enjoys medium walks with her longhaired dachshund Samwise.

Charffy Wang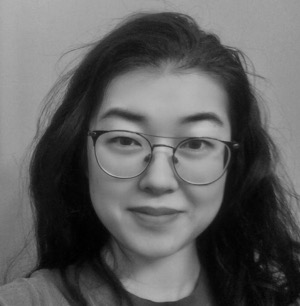 Software Programmer
Charffy is a programmer and digital art designer, who graduated from the University of Alberta with a degree in Computer Science Specialization and the Certificate in Computer Game Development.

Charffy started her career at Moment Discovery as a computing lab assistant. During her internship, she participated in motion tracking experiments and body data collection. Charffy's passion in video game design inspires her to create interactive visual and sound effects for artists' projects. After internship, Charffy worked as a software programmer on the mobile application which controls Dotbox remotely. She also dedicates herself to learning Max for Live in Ableton, which communicates with Spatio and adds more flavor to the immersive experience.

Charffy has a cactus and a tortoise.

Kelly Ruth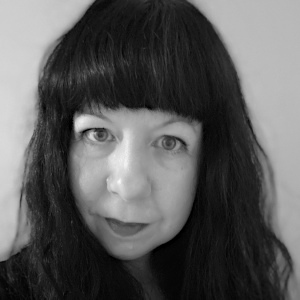 Content Developer, Virtual World Researcher
Kelly is an artist, researcher, and arts administrator.

Kelly Ruth is a new media artist who has worked as a textile dyer and painter for ballet, theatre and film companies across Canada. Additionally she has worked in arts administration. In her art practice, she has been activating her textiles and tools through building with microcontrollers and sound, in both installations and performance. Most recently she has been researching and creating art in 3D avatar based social virtual worlds and has led a collaborative research project between Moment Discovery and Mile Zero Dance exploring live dance on avatars.

Kelly supports the communications team at Moment Discovery through writing web and social media content, creating and editing video and photography, and grant writing.

Kelly invented the weaving loom as an instrument of sound.