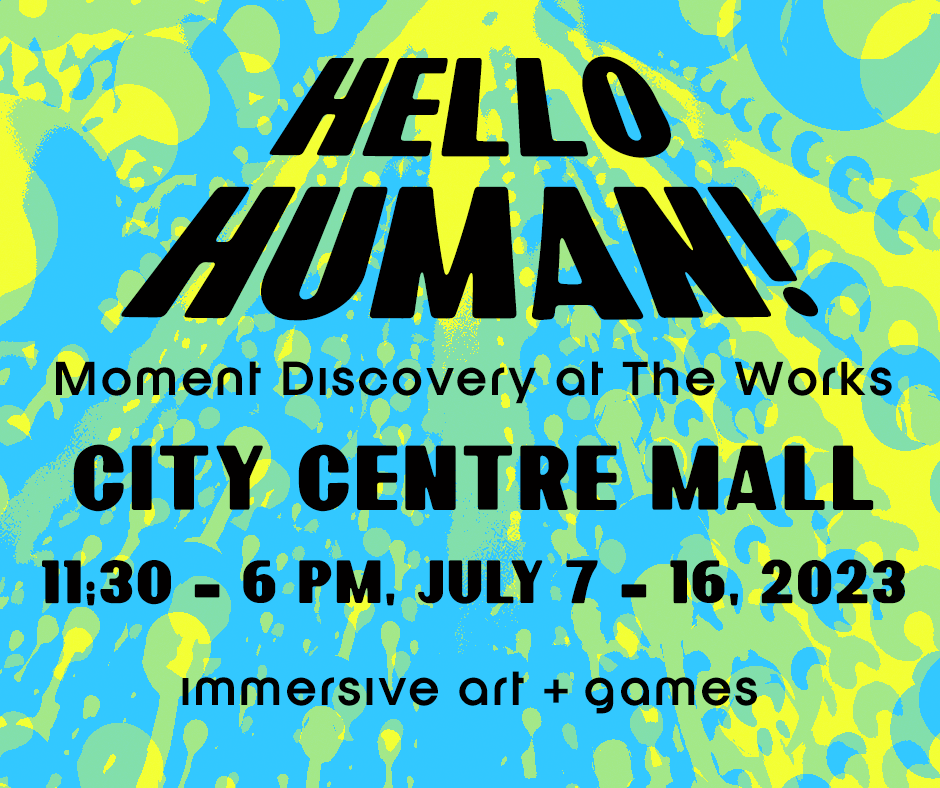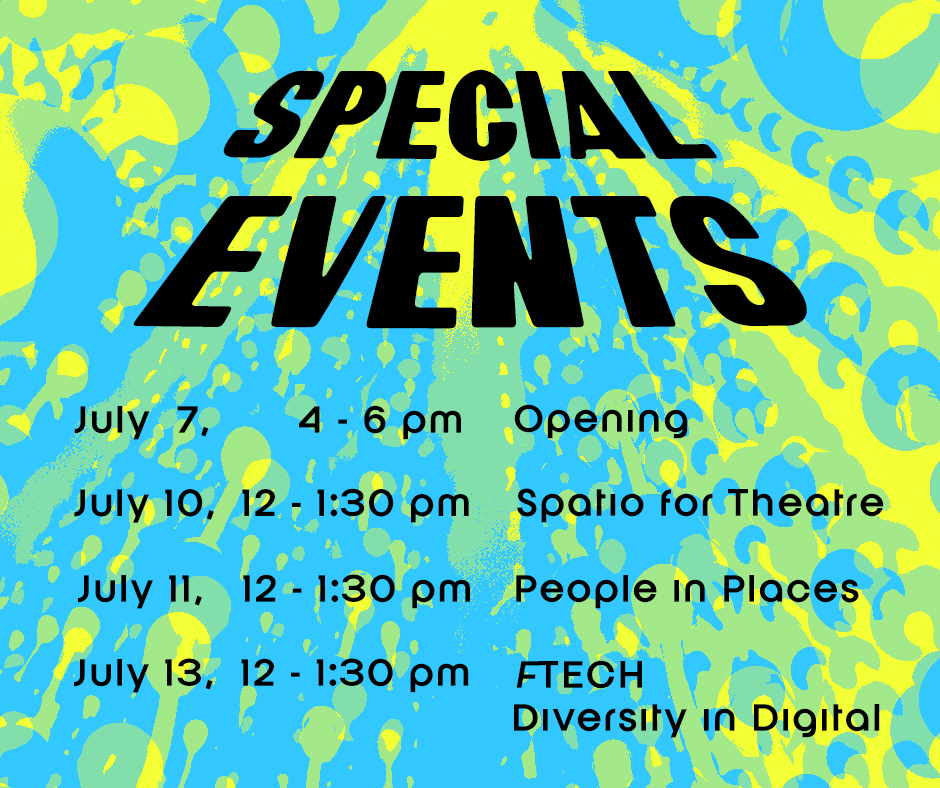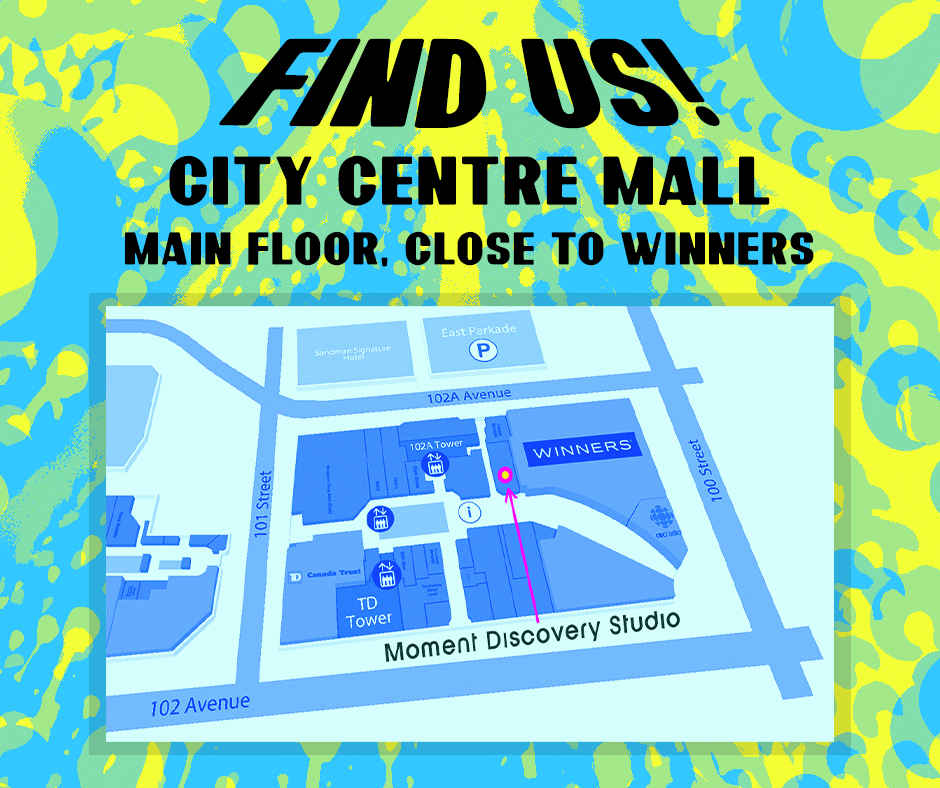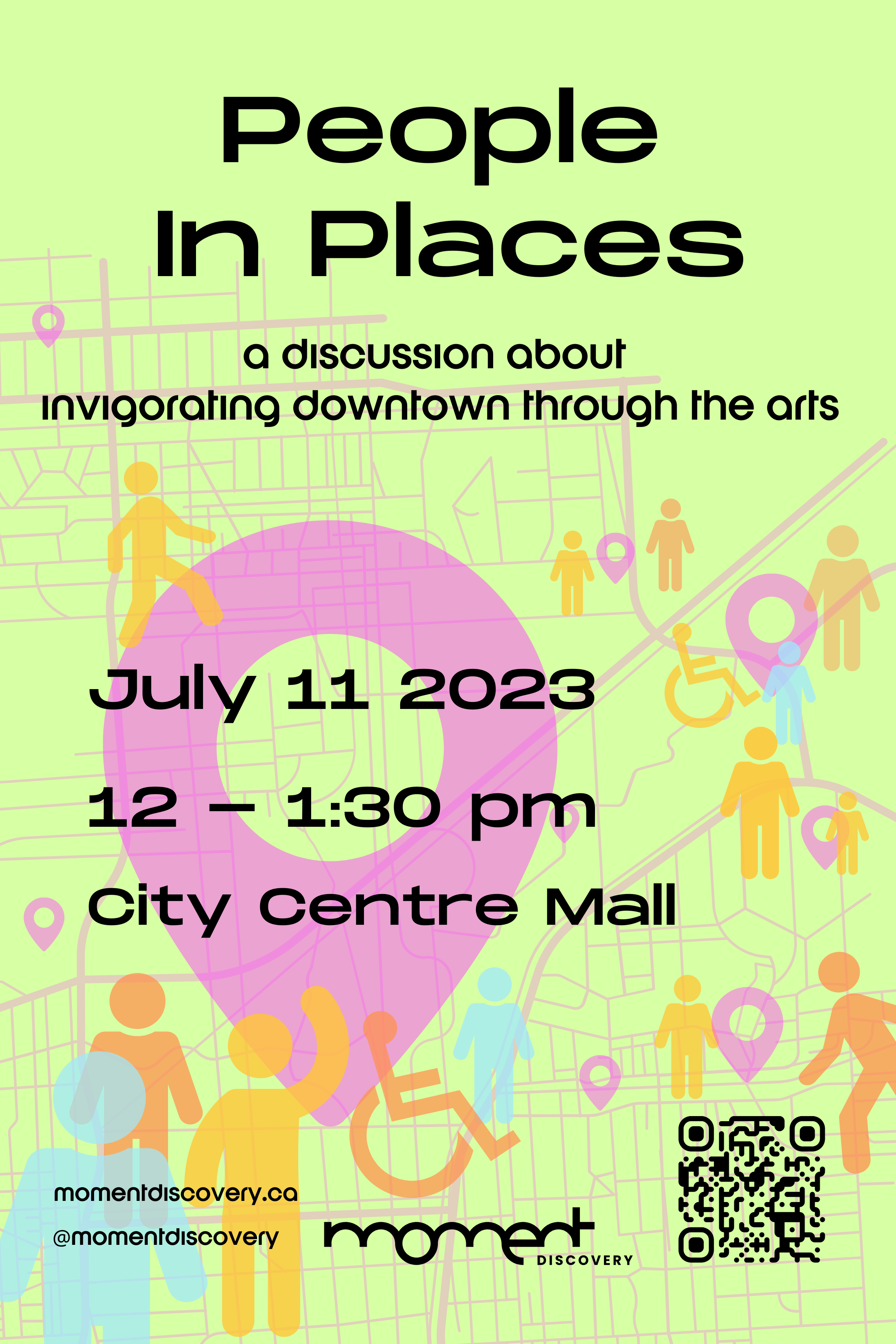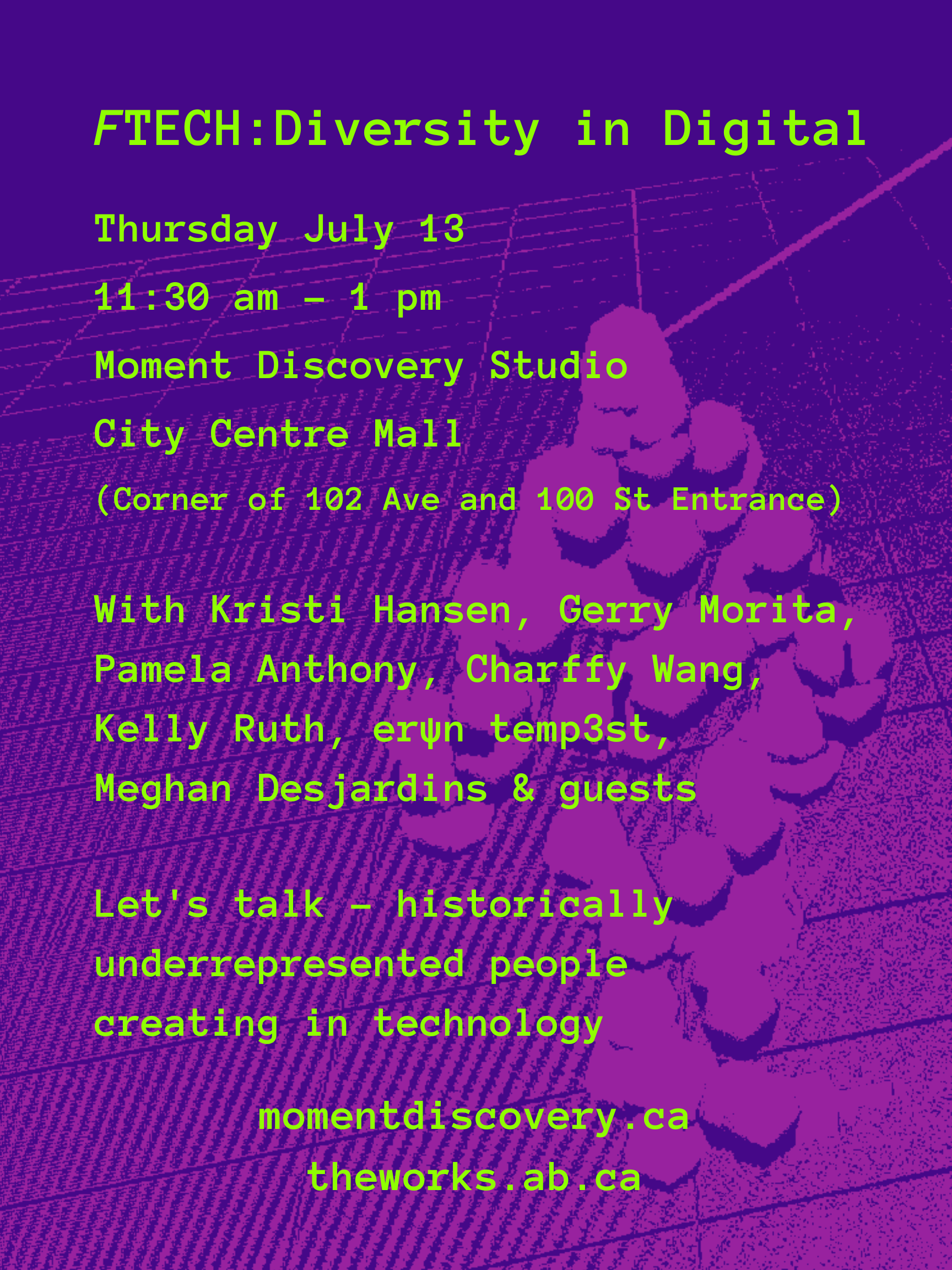 Hello Human! is an all ages experience of immersive art and games, created by the Moment Discovery team and guest artists, for The Works Festival 2023. 
Moment Discovery responds to the emergent 'analog+digital' human experience with technology that empowers people to intermingle with their virtual self in immersive, responsive worlds of their own making. People can recognize and control their 'analog/digital' identity to create real time evidence of their presence in both worlds.
Hello Human! Special Events
Opening – Fri July 7, 4 – 6 pm
Humans meeting in human computing
Spatio for Theatre – Mon July 10, 12 – 1:30 pm
Body computing and live media cueing for performance
People in Places – Tues July 11, 12 – 1:30 pm 
'artists are the shock troops of gentrification' – invigorating downtown 
FTECH: Diversity in Digital – Thur July 13, 12 – 1:30 pm
Let's talk! Diversity and representation in tech
Hello Human! Exhibits
LOUD – Kristi Hansen, Pamela Anthony
A totally awesome head banging body bouncing ear rattling party vibe
The Lesson – Usha Gupta, Will Bauer
Begin at the very beginning – Kathak dance and music
Wallpaper – Conroy Badger, Pamela Anthony
'It will be the wallpaper or me… one of us will have to go'  Oscar Wilde
YOUniverse – Lebo Disele-Pitso, Meg Desjardins
You are stardust, moving through the universe
BigEasel – Dylan Rominik, Charffy Wang
Animal cuteness and live cartooning
Wait What? – Will Bauer, Conroy Badger
Moment's technology revealed
I'm Following You! – Pamela Anthony
Got the feeling the computer knows you? Like and look for cameras.
Bounce – Marcus Rasko Todd, Jonah Badger
The art and rhythm of playing ball