First Book Reading Event In Our Studio!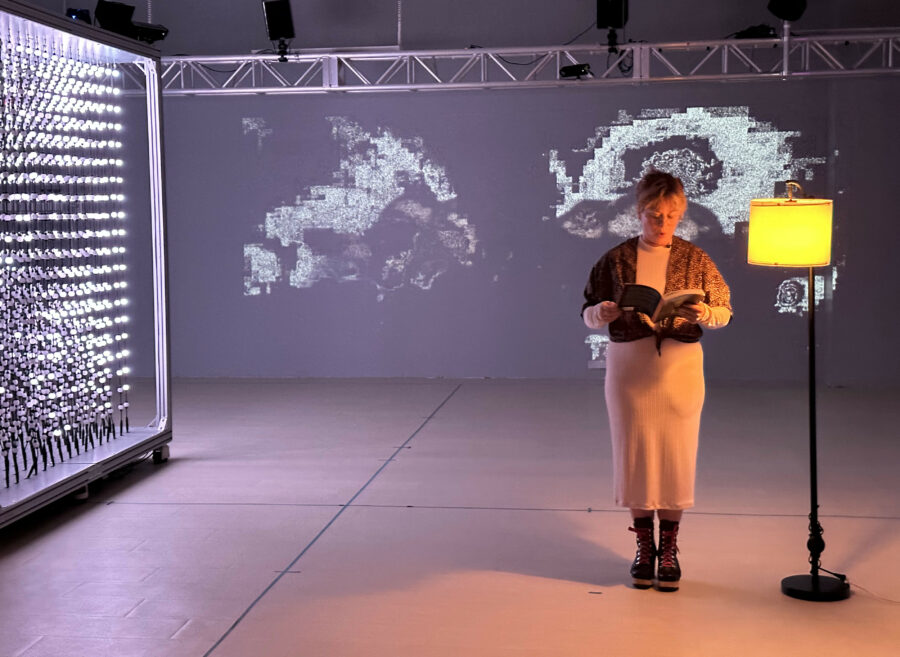 Collaboration is the heartbeat of activity at Moment Discovery, so when we were presented with the opportunity to join forces with Edmonton's LitFest, we eagerly jumped to it! The day before the event we invited author Emelia Symington-Fedy into our studio for a creative jam session with Pamela Anthony and Moment's tech team. The culmination of this collaboration unfolded on October 13 with LitFest at Lunch: Skid Dogs, a captivating book reading enriched by media art developed the day prior.
Harnessing the power of video, spatial audio, and the dynamic lighting provided by DotBox and DotWall, we crafted an environment that transported the audience during Emelia's reading. Dive into the recap video above for an insider's glimpse into the event that transpired!